Although the weather was sunny, several faithful members and visitors participated in last night's Sailor Talk ~ including 8 Skipp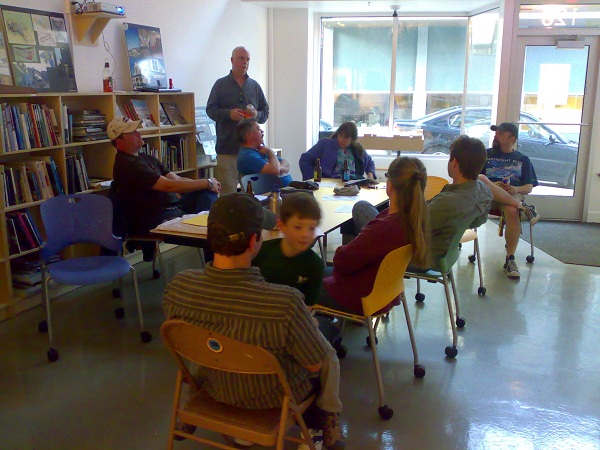 ers and 7 crew.  Also give a big SEAS welcome to  two New Skippers Members who signed up ….  Gus Marx of S/V Maeve a Pacific Seacraft Sloop and Sigrid Dahlberg & Hal Geiger of S/V Okojo Maru a Albin Vega …. Welcome!!!!
Wade Rogers, the SEAS Racing Committee Chairman spoke on sailing rules when racing, along with skookum mini-videos demonstrating what can and shouldn't happen at the beginning of a race.