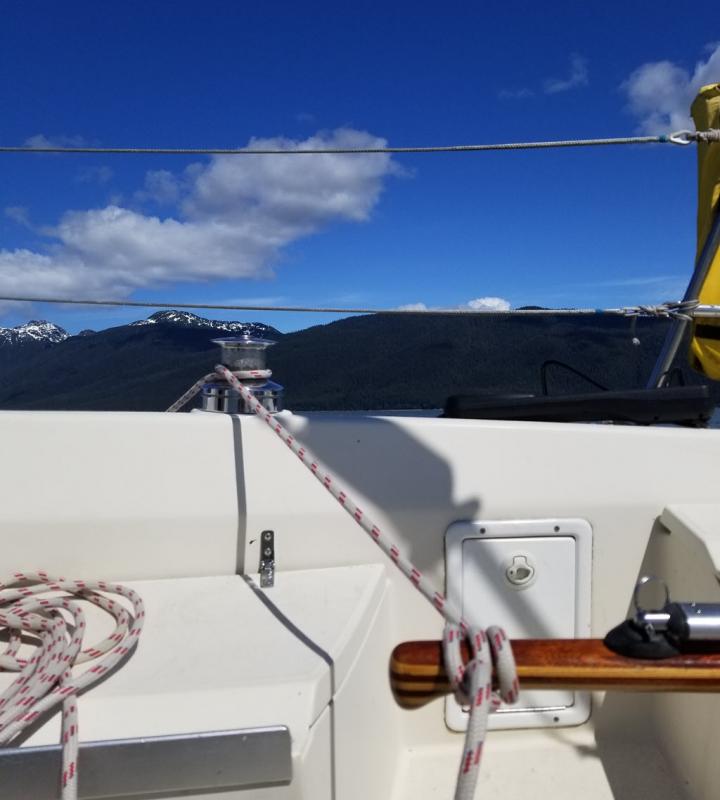 Well, 2020 sure has been a downer, but these sailor's aren't going to let that stop them from having some fun.  The board met, and discussed how, in light of Covid-19 and social distancing, to hold the 11th SEAS Cup season kick-off race.  So, they decided to kick-off the 2020 season by having a socially distant race.  Boats could only be single-handed or crewed by people who lived together. 
As the Saturday approached, the short-handed skippers began to look at the weather, and the forecast was calling from 10 knots and 2 foot seas, which every sailor in Southeast Alaska knows means:  "It might gust to 10 somewhere at some point."  So, the boats were expecting a long day of floating around alone on a lonely sea, a kind of metaphor for 2020.
Someone, Lori I think, mentioned that she had heard that morning that the national weather service was calling for potentially some westerlies later in the day, so the call went out over the radio, "Let's do the back side of Douglas".  It really is the only one of the three choices for the Skipper's Choice.  So, it was decided.  We were going to race from Marmion to Pt. Hilda and back.