Skipper's Choice #3 Race Results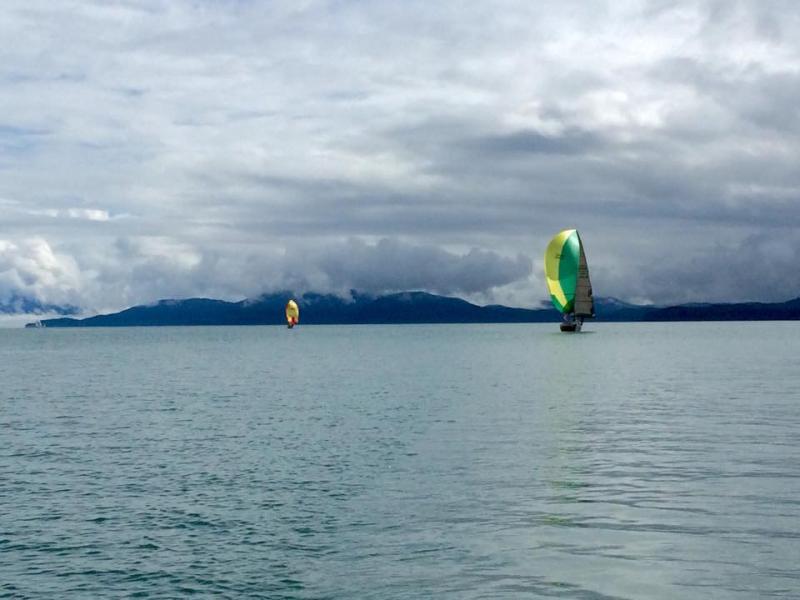 Despite a gloomy forecast, the weather was actually pretty good for last Saturday's race.  The fog lifted, the rain didn't happen, and the wind steadily built during the day. Shortly after the start (thanks to Thalia for acting as committee boat) the race became a downwind spinnaker run to Point Hilda.  Haiku was first across the start line and led the fleet throughout the race, with High Noon running second.   Asterix very slowly pulling ahead of Thalia on the downwind run and both boats were slowly catching up with High Noon until the turnaround point. 
Once past the turnaround point, High Noon and Haiku left the rest of the fleet far behind.  Haiku was first across the finish line, followed by High Noon about 15 minutes later.  Asterix and Thalia crossed paths several times tacking towards the finish line, with Asterix crossing the line 3 minutes ahead of Thalia, thanks to a gust of wind coming from Taku Inlet.  Loaa Nalu and Tango brought up the rear.
Full race results here.