Buoy Race #1
When:
Sunday, May 2, 2021 -

12:00

to

15:00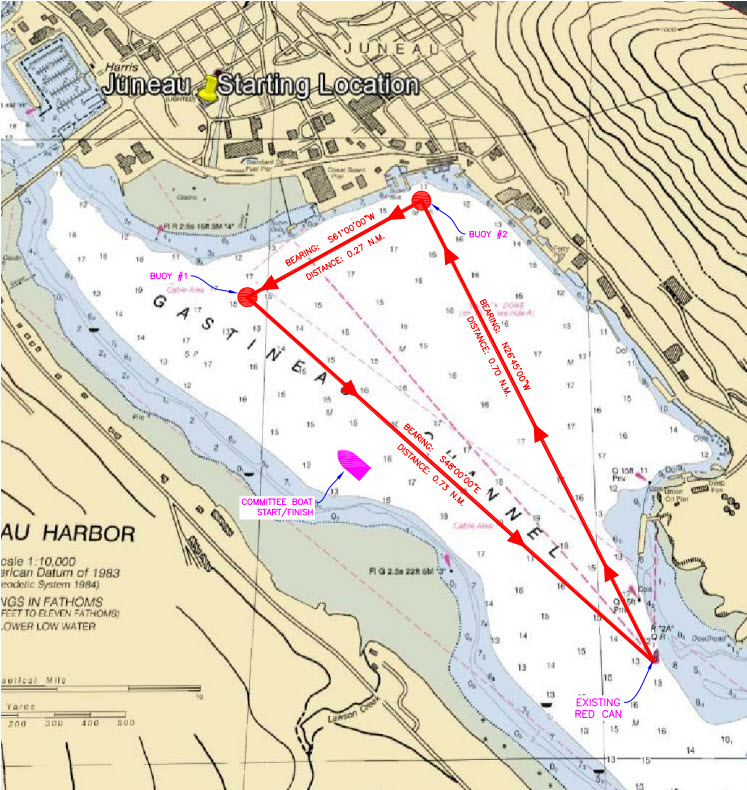 Are you ready to kick-off the 2021 summer?  Well, so is SEAS.  So, Sunday, May 2, 2021, starting at noon we are going to kick it off right with a couple buoy races in the Juneau Turning Basin. 
Order of events:
12:00 Committee boat set in position; commence 10‐minute start sequence
12:10 Start Race #1
Boats will sail the course noted.
The committee boat will begin the 10 minute sequence immediately after the last boat crosses the finish line.
Boats will be clear of the course by 15:00.