Free Sailboat Rides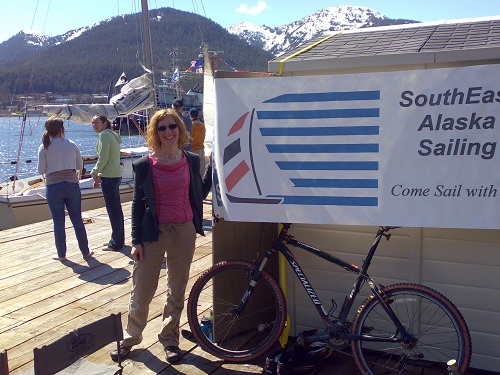 Three SEAS boats came down to the Hangar dock for the Second Annual Juneau Maritime Festival to give sailboat rides to anyone that wanted to come down to the dock to get on the boat.
S/V Tango, S/V Lyric, and S/V Loaa Nalu sailed all day with crews of 5-10 people around the turning basin, and what a day of sailing it was.  With sun and 15 knot breezes the sailing was magnificent.
A special thanks to Nikki Dawson and Patricia Mason for organizing the sailors on the dock, and helping the boats tie up.